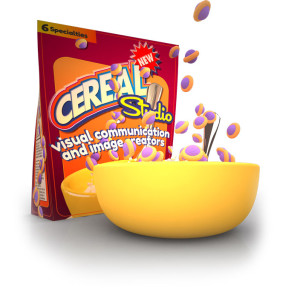 Design, marketing and visual communication usually get overlooked by small and medium-size companies while the most successful companies in the world spend millions on advertising, bettering their market position through marketing and forever updating the look of their branding. Do you think that's pure luck and that pouring money into your brand is a waste? Or maybe those big companies are recognized and successful because they acknowledge the fact that looking good, being everywhere and improving their brand's position improves their bottom line? We think the answer is easy; you have to spend money to make money – and what better investment than your company's brand.
So, whether your logo is ugly and outdated – your grandpa's second removed cousin was told she could design because she could draw little cute puppies and was commissioned with it – or you really have no presence online and your competitors are eating your client's up, you need to invest on your brand now. And that's where we come in. Trust your company – a one person shop or a multinational with offices overseas – to people that live and dream design. We are those people.
From logo design to architectural fly-bys and everything in between, CerealStudio has a solution for your company.

branding
We will create the fingerprint for your company. One that encompasses your needs, engulfs your clients and represents your values.

web services
The most important marketing tool in this era. We can help you reach the global market in a practical, beautiful way.

marketing
We will take your brand and using its DNA we will create a campaign that will strengthen it, reaching your market and creating recognition in every piece.

3D modeling
From idea to prototyping; we have the tools to create your concept into a 3D physical model. Did we say we print in 3D? Yes we do.

animation
Whether you need a short animated gif for the web to a short story for a film festival, we have the know how to film, edit and output your project.

architecture
Thinking of renovating? Making and addition? Creating your dream house? We can design, render and animate it so you can see it and live it before laying down a brick.
I went to Carlos Real and Cereal Studio to get some help with a logo, and instead Carlos gave our company a whole new identity.  Carlos is an amazing designer, but so much more.  He helped us graciously at every opportunity, and turned our very pedestrian presence on the internet into something we could be proud of.  I couldn't recommend him any more highly.
I am very impressed with the professionalism and design sensibilities of CerealStudio. They listened to my ideas and were able to realize them into a full brand statement that I was unable to even come close to without them.
The work that CerealStudio did for FC Boulder fundamentally changed our soccer club and community. They did more than give us a new logo and website — They gave us a new identity and image that we strive to live up to every day.