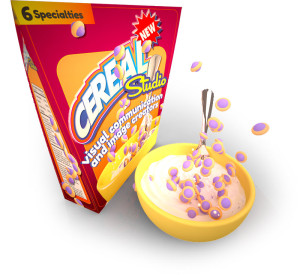 We are a bunch of creative professionals whose talents and expertise range from creating a brand for your product or company to 3D animations and architectural fly-bys. We have been designing for the last 30 years keeping up-to-date with technology, design trends and solutions that give our clients the best buck for their money.
We like to think that through this process the relationship with our clients turn into a partnership because we work closely with them making the design process a collaboration – the way we see it our clients know their product and message better than anyone else, we are there simply to help them get it out there . At the end, what we want to achieve is the most perfect design that both communicates the right message and is true to the values and philosophy of the partner's product or service.
We have people in Boulder, CO and Mexico City but in this day and age we are everywhere and work globally. We have worked for clients in Spain, the East and West Coasts and even China! The World is our oyster and we are sure we can figure out the difference within the time zones!
These are some of the partners we've worked with - and sometimes with their clients directly (Coca Cola, Nestle, Intel, HP, etc...) - over the past quarter of a century: