If what your company needs is a plan to communicate your message, sell your products or showcase your services, we have over 25 years of experience helping the biggest brands achieve their objectives.
Below is an example of a marketing strategy from the ground up. Please scroll down to see each step of the process.
FC Boulder case study
FC Boulder, a youth soccer club in Boulder, CO. established in the 60's and disintegrated in the 90's, was reborn in 2012 from a merger of two local clubs. CerealStudio was trusted with branding the new club. So, we began with the Logo.
Please continue to scroll down to see all the whole story.
Logo Rational: The chosen shield and accompanying graphic accents are suggestive of the strength, depth, and stability of FC Boulder. The shape of the shield, with its unique division in the middle, is a mirror of the Colorado State Shield. Of course, Boulder is perhaps best known for the mountains – specifically the Flatirons – as a primary aspect of the logo they connote a strong sense of location and community.
We selected the color Gold for its well-known association to monarchy, and its international appeal as a symbol of good health and success. The Cardinal Red color that provides the foundation base of the shield is typically associated with energy, strength, power, determination, and passion.
Finally, the stars overlooking the Flatirons are reminders to each of The Club's players to hold themselves accountable to the highest of standards as they, on a daily basis, strive to make a positive difference in three domains: for themselves, for their team, and for their Club.
---
After the logo was finalized, we proceeded to create the basics; business cards, letterheads, etc…
---
One of the most exciting moments was designing the uniform that thousands of kids would wear on Saturdays.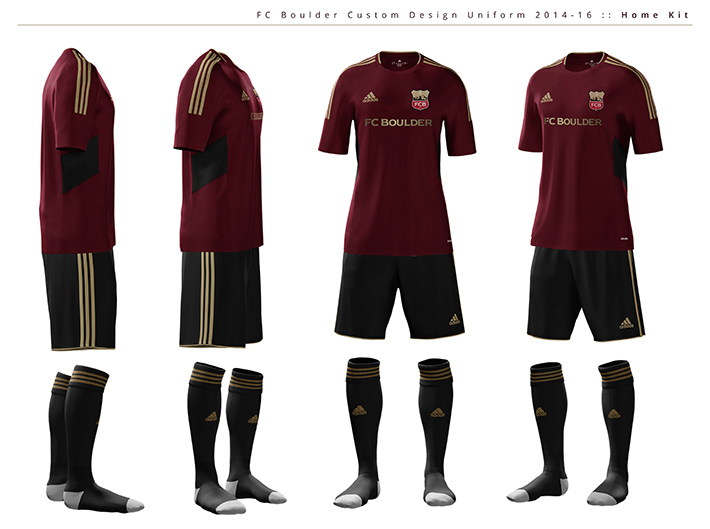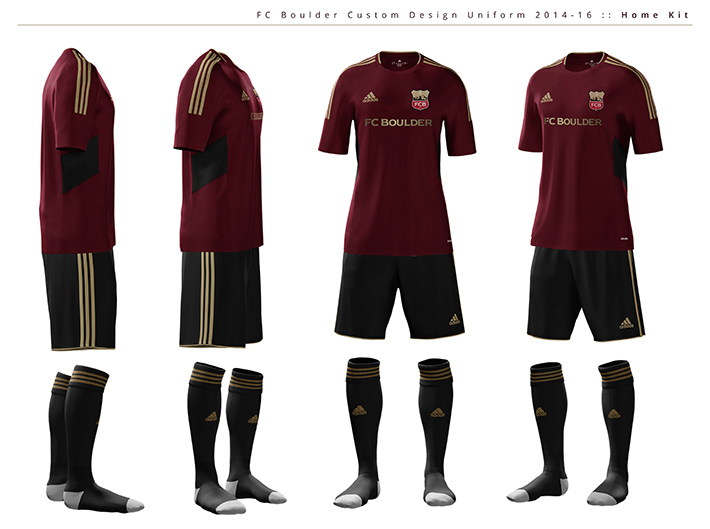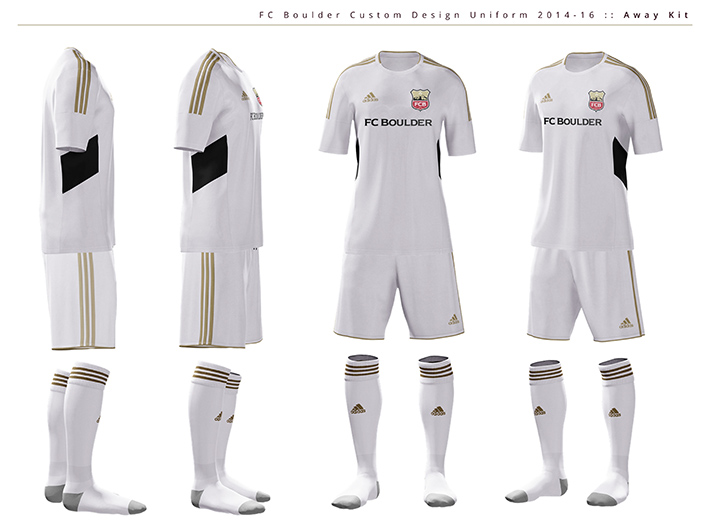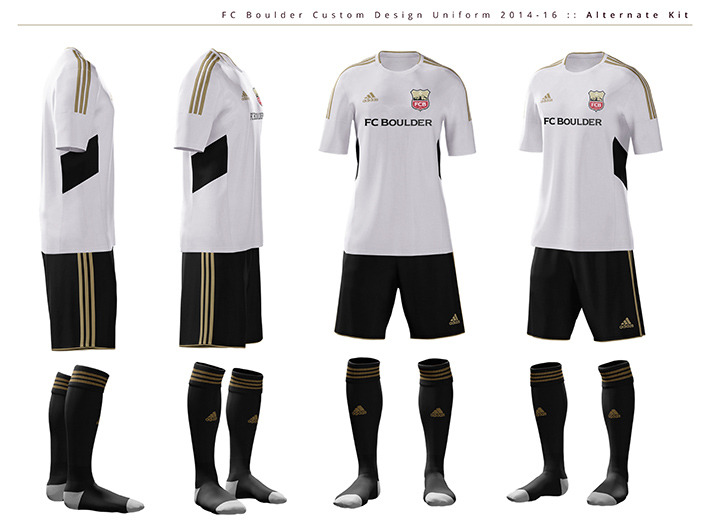 ---
Since then, we've created branding for all of their programs with the same DNA.
---
We have done print materials., like this pledge brochure..
---
And websites for their programs and tournaments.
---
CerealStudio then created a 20+ page comprehensive 2014/2015 marketing plan in which we identified 12 core values the Club wanted to promote.
---
We created posters, magnets and promotional gear to give out to the membership. Every piece of material had the Club's values that resulted from the marketing plan as the core of the messaging.
---
CerealStudio also created 20′ x 6′ banners, 10′ flags and signs for the complex in which the Club plays their home games, thus giving it a Home Field feeling, giving the Club's players and families a sense of belonging and pride.
---
We also created a practical, simple to navigate Umbrella website with the same DNA as every other material of the brand.